Events News
Events News Promotions
Events News Promotions
Events News
Events Promotions
Events Promotions
Events Promotions
Events Promotions
Events News Promotions
Events Promotions
Published
on
By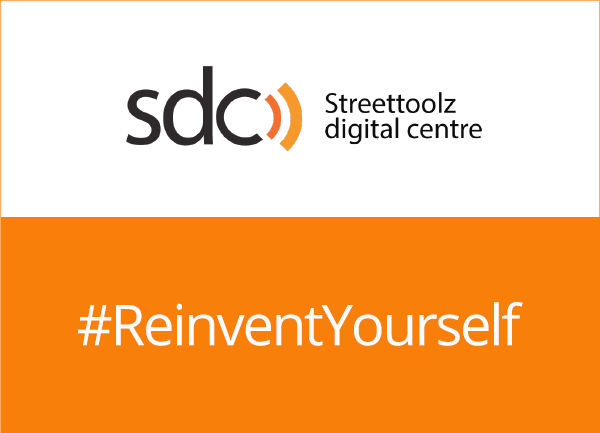 The Street Toolz Digital Centre (SDC) in partnership with Digital Marketing Institute, Ireland has announced a Free Digital Marketing Masterclass all over Nigeria to help marketing firms, advertising agencies and brands reinvent themselves in today's fast driven digital marketing economy.
According to the Centre, about 65% of marketing and advertising job roles are expected to change in the next five [5] years and yet approximately 80% of advertising and media executives are struggling to reinvent themselves in the digital marketing space, while brands and agencies need to hire more digital talents to excel in today's competitive digital driven economy.
As part of the Centre's commitment to a digital Nigeria and contribution to the Integrated Marketing Communications industry, the Centre in partnership with the world's leading digital training organization, Digital Marketing Institute (DMI) will be offering free tailored Digital Marketing Masterclass to PR, Media, Advertising and Marketing Executives to understand the digital marketing landscape, digital PR, digital strategy, digital trends, search marketing, mobile marketing, social media marketing, digital budgeting, content marketing, agency deliverables and brand expectation among others.
The Centre's Director of Training; Babajide Alaka disclosed that all participants would also have the opportunity to take a practical digital diagnostic test to benchmark their current skills with global industry standards and to determine their individual digital skills level. Thereafter custom training solutions will be advised and recommended for the Agency or individual.
He further explained that already, agencies and brands such as Dana Airlines, KIA Motors, Golden Lite, Property Mart, Renault Motors, Fuel Communications, Verdant Zeal, Eslia Communications, TBWA, Creative Xone, Mediacraft Associates, and Brand Journalist Association of Nigeria (BJAN) amongst others have all benefited from the Centre's Digital Marketing Agency Masterclass.


Osibo Imhoitsike; Business Director of TBWA, praised the effort of the Centre, adding that the training has shown him and his agency that there needs to be a digital revolution in their midst instead of a digital culling. "Those that are here already know the agency mindset and how it succeeds, but they need to do the same jobs with new tools as Street Toolz Digital Centre have clearly showed".
Also, speaking further on the vision of the Centre, Jerry Oche, the Chief Marketing Officer of Street Toolz, added that the Centre aims to reinvent marketers and change the phase of marketing/advertising in Nigeria with the considerable digital talents and strategic insights of Street Toolz and the global teaching modules standard of Digital Marketing Institute.
Ian Dodson; Founder & President of the Digital Marketing Institute said, "Street Toolz, with its knowledge of the industry and the numerous subject matter experts was a prime candidate for Digital Marketing Institute's partnership".
Dodson continued: "whilst highly knowledgeable and creative, Street Toolz has set out on a mission of educating Nigeria in the skill of Digital Marketing and we wish them every success in their endeavors. Street Toolz is trying to prepare the nest generation for the business opportunities that are continually opening up on the continent".
Apart from offering the Free Digital Mastering Masterclass, the Centre also offers the much-vaunted Professional Diploma in Digital Marketing, Professional Diploma in Mobile Marketing, Digital Strategy & Planning, Social Media Marketing, Search Marketing and lots of short courses.
To book a place for the Free Digital Marketing Masterclass, brands and agencies are advised to call 01 342 4403, 867 3686 or email: [email protected]
Training is available at the Centre, Digital Shed, 37, Akin Osiyemi Street, Off Allen Avenue, Ikeja – Lagos or at the brand or agency's office.
The Free Digital Marketing Masterclass runs till September 31, 2015 every Tuesday, Wednesday, Thursday and Friday at 12 Noon to 2 PM and 2 PM to 4 PM.
Can you guess what the #NewFaceOfService is?
Win Free Tickets to Attend the 'Be All You Can Be' Seminar with The Catalyst, Lanre Olusola this Saturday in Abuja!
Living & Celebrating the African Dream! Catch all the Scoop on www.bellanaija.com Follow us Twitter: @bellanaija Facebook: @bellanaija Instagram: @bellanaijaonline
Ms Jayee
September 2, 2015 at 2:58 pm
LOL..For a minute I thought it was Tolu Toolz Oniru aka Iyawo captain. I advise she puts a trademark on that name…
Your email address will not be published. Required fields are marked *







This site uses Akismet to reduce spam. Learn how your comment data is processed.
Street Toolz set to host Startups & Young Entrepreneurs to its 1st Small Business Day | May 25th
Nigeria Railway Corporation Resumes Cattle Cargo Services
Develop yourself in this Digital Age by attending a FREE Digify Bytes Digital Marketing Training | April 23rd & 30th
© 2022 BellaNaija. All rights reserved